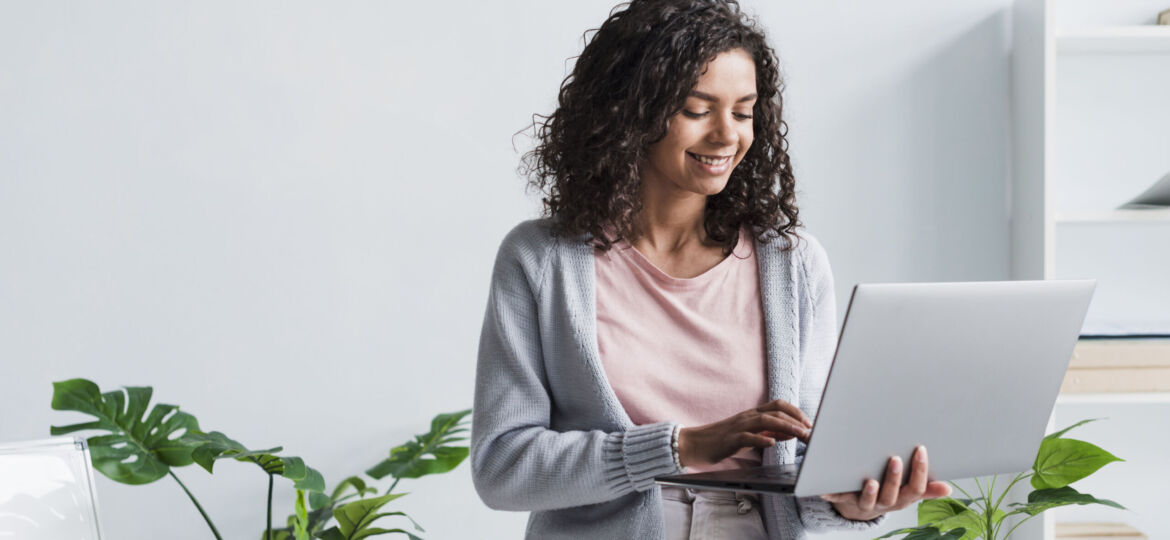 Have you taken a career break to look after your family or had an involuntary break due to COVID-19?
Surveys have shown that 73% of women took a career break for 'family reasons' and are now looking to get back into the workforce – either at a workplace or working remotely.
Job searching can be scary once you've been out of the workforce for even a few months. You may feel anxious about starting a new job, or you may worry because a lot has changed since you've been away from the workplace for even a short time.
These six useful tips will help increase your chances of getting hired following a career break:
Assess your situation – Some women make the mistake of jumping straight back into the first job they can find. Firstly, if you're not sure about a job, the interviewer may sense your uncertainty, and it can be a challenge taking you further in the hiring process. Therefore, it's important to take some time to assess your situation first and decide what you want to do. What was right for you before your time off may not be the best fit for you now.
Update your resume with your career break – Many women believe that a gap in their resume will have a negative influence on job searching. In this current situation, see it as something positive that can differentiate you from other candidates. Don't hide it. Look at it as a chance for you to take a step back and re-evaluate your future career. Did you acquire new skills during your break? How can this relate to the job you're now applying for? Did you learn new technology? Have you been networking socially and learned virtual team skills? You may have developed more skills you haven't identified as applicable in this changing world of work.
Network, network, network – When looking for work, don't forget to use your existing connections. Spend time reaching out to your previous colleagues, clients, friends and family. Let them know that you're seeking a new position. They may have excellent connections or be able to point you in the right direction. This is also a perfect opportunity to prepare any potential references that could support your new job applications.
Be prepared to interview – in person or online – Before you attend your first interview, make sure you're prepared to answer questions about your time off. You may be asked what you did with your time – tailor your answers to demonstrate how you used the time to benefit the role you are now applying for. Think critically about some of the concerns an interviewer may have and explain why you have decided to re-join the workforce while emphasizing your passion, drive, and focus.
Look for job search programs and supports – Research the various programs and supports available to help you in your job search. Job Skills has a menu of online workshops as well as individual supports to guide you! Whether the break has been for family or other reasons, these supports are tailored to assist you as you continue on your career path.
Be confident – Regardless of how long you have been out of the workforce, getting back into the job search mindset can be daunting. The most important thing is that you remain confident in your abilities. Write down your skills and strengths on a piece of paper. Poll friends and family to share their feedback on where your strengths lie – they may offer suggestions that you had not previously considered. Make sure you do your research – look at employers' websites and social media channels; look at their competitors; read the latest industry news, and research industry trends. Having all the information you need will help you to be much more confident, especially during interviews.
Everyone has their own career path. A break on your resume is typical in these times. If you're feeling apprehensive about jumping back into the workforce after some time off, remember these tips to put you on the right path with renewed confidence.
As a way to help Job Skills has online workshops that will assist you in your career exploration and job search situation. Watch for the dates and times to register for our online workshops, as well as lots of excellent links and resources to assist you!
If you haven't connected with an Employment Consultant at Job Skills, NOW is the time to get that one-on-one support you need as you move through the new way of working. Call Job Skills toll free at 1-866-592-6278 to connect to one of Job Skill's experts.