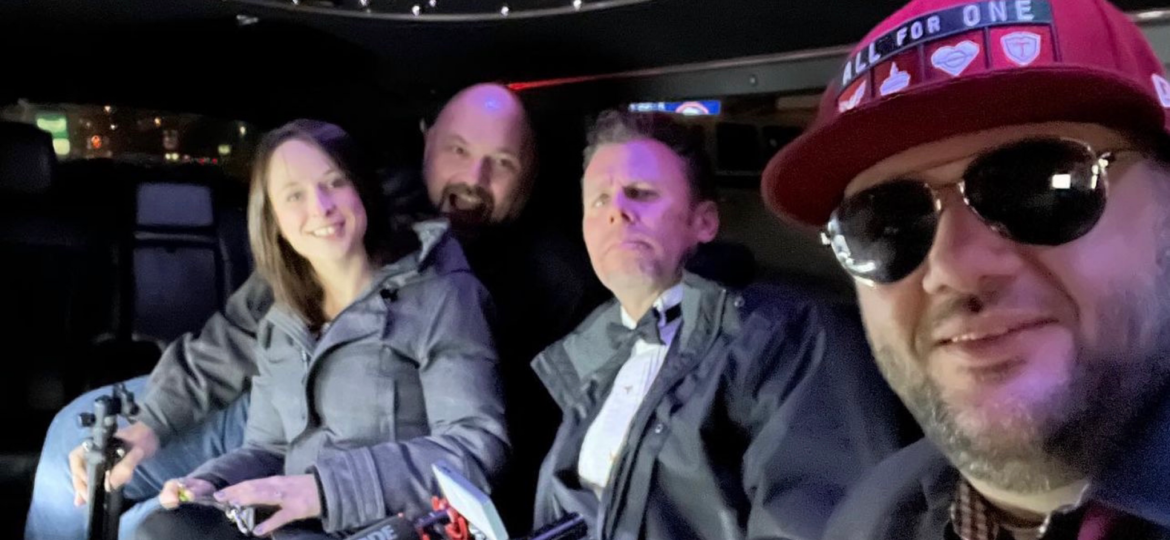 Becoming an influencer is a dream for many people in today's society. The idea of being recognized, admired, and respected by people is very alluring. I was one of those people. I worked hard to gain a large following on social media and build a solid career as a content influencer. I was able to go to some really cool places and meet even cooler people. However, after years of being in the public eye, I realized that it was no longer fulfilling to me and that my passion lies in content creation. This blog is an honest reflection of the ups and downs of my life as an ex-influencer and the struggles I've faced in adjusting to being behind the scenes.
Being an influencer was a glamorous life. I had the opportunity to travel, attend high-end events, and work with top brands. My social media accounts were buzzing with followers who loved my content, and I felt like I had a genuine connection with them. However, as time went on, I realized that being an influencer was not as easy as it seemed. The pressure to deliver fresh and exciting content to my audience was incredibly demanding, and I found myself constantly stressed and overwhelmed. Being in the public eye also meant that I had to be very careful about what I said or did, and I often felt like I was walking on eggshells just to keep my reputation intact.
When I made the decision to step back from being an influencer, I knew it was the right choice for me. I found that my true passion was in content creation and working behind the scenes. However, this transition has not been easy. I miss the interactions with my audience and the thrill of being recognized and admired. It's also strange to see my engagement rate plummet and to feel like I'm no longer relevant to my former audience. However, I'm slowly starting to come to terms with this new phase of my life and am enjoying the freedom that comes with stepping away from the public eye.
One of the biggest struggles I've faced as an ex-influencer is learning how to let go of the need for validation. When I was an influencer, I used to measure my success by the number of likes, comments, and followers I had. However, now that I'm no longer in the public eye, these metrics no longer matter to me. I'm learning to value my success based on my work's quality and the satisfaction I get from creating content that I'm proud of.
Another struggle I've faced is dealing with the realization that some people were not following me for my content but for my status as an influencer. As soon as I transitioned out of this role, I lost a considerable number of followers and engagement. It was initially difficult for me to come to terms with the fact that some people were only interested in me because of who I worked for, but I've learned to accept it. The people who value my work and appreciate my content are the ones that matter to me the most.
In the end, stepping away from being an influencer was the right choice for me. Although it was a tough decision, I've found that I'm much happier working behind the scenes and creating content that speaks for itself. I'm learning to value the intrinsic rewards that come with this work and am no longer seeking validation from others. My ex-influencer life was a wild, exciting ride, but it's time for a new chapter of my life – one that's focused on my passion for content creation and meaningful work.

ABOUT JOB SKILLS
For 35 plus years, Job Skills has been delivering solutions to job seekers and moving people into sustainable, meaningful employment. Throughout their long history, Job Skills has recognized that not every job seeker is the same. There is no one size fits all employment program. That's why the Job Skills vision is building an inclusive society where all people are ensured equitable opportunities to fulfill their career aspirations and participate fully in the community.
Job Skills' employment specialists are there to answer any of your employment questions. Job Skills' staff offer solutions to all job seekers, including youth, newcomers, mature workers, persons with disabilities, and entrepreneurs. Job Skills' knowledgeable team can help you make educated decisions, set goals, and create a strategy to help you become happier in your career. Job Skills works with local employers creating employment opportunities for Job Skills' clients.
Thanks to government funding, Job Skills' programs and services are free to all users. Job Skills have locations across Keswick, Stouffville, Markham, Brampton, and Mississauga. Job Skills also offers virtual services for community members unable to attend one of our offices for in-person activities.
Find your employment solution today. Visit www.jobskills.org