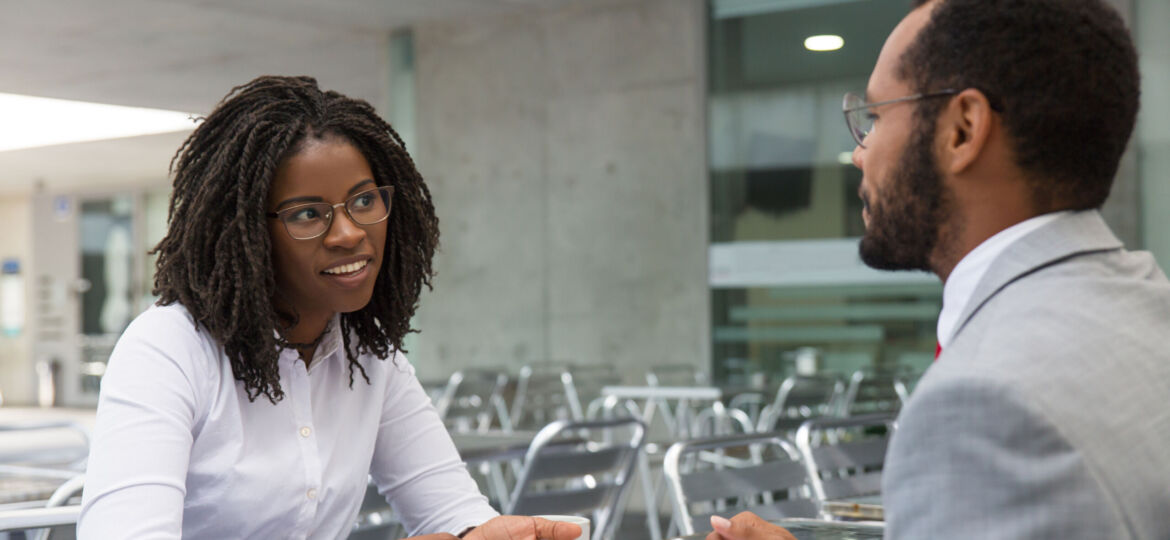 There are so many employers looking to hire staff right that it's become a different process over the past three years. Like in sales, you need to put your business in front of the right people, get your vacancies filled, be more productive, and make sure your new employees will thrive.
Also, job seekers have clear ideas of where they want to work. Employers need to be clear about what their workplace has to offer. Job ads and descriptions aren't the only tools to attract employees as they were before. They're a good foundation, but need to communicate clear qualifications, expectations and company culture in your recruitment process to avoid wasted effort from your side as well as the job seeker. New recruitment strategies will mean fewer resumes that don't meet your needs and job seekers can determine right away if they're interested.
These tips can make your hiring process more effective:
Keep Using Popular Job-Posting Apps, Then Optimize Them
Why is recruitment like sales? Three outside forces have affected recruitment and retention:
COVID has changed the needs and expectations of workers;
Not enough people have been trained in in-demand skills;
Older workers are retiring and the available younger workforce is dwindling.
These factors equal a worker shortage, which adds more urgency to your recruitment strategies. During these tough hiring times, recruit well! Let potential employees know what is in it for them. Take a good look at how you can recruit the right candidates to fulfill bigger roles with fewer workers without burnout.
Put the word out for what you're looking for:
Job seekers have an ideal workplace in mind. They're looking for an appealing work environment with good benefits, flexible hours and social awareness that will make them proud to work for you and appreciate what you offer. Consider these workplace features and benefits:
Training – opportunities for growth can be a powerful motivator by giving staff the tools they need to work towards promotions or new skills and build loyalty.
Incentives – it's supply and demand with fewer workers. It costs to acquire staff but it's not always money that is the 'currency' job seekers look for. Flexible hours, recognition and respect are key as well as a bonus structure.
 'Sell' Your Workplace to Job Seekers
Just like in sales, tap into your network when you're looking to fill jobs – let your followers, peers and friends know you're hiring so they can pass along names or share your job opportunity with their network. People already employed could be open to a good opportunity they hear from a trusted source.
Get online and collect ALL the resources available to you. Job boards and hiring platforms are key to getting your vacancies out there. Use them well and use all of them to give you the best reach. The best new employee could come from a single posting or referral from an Employment Services organization like Job Skills who has a strong list of potential employees.
Sites to Help with Recruitment
All these platforms have a good reputation and users trust them. Make sure you have a presence here:
Indeed – this site offers a quick job-posting form to get it out fast. Job seekers can apply filters for the jobs so you can be sure keen users see your job openings.
Magnet attracts and connects the right people for your job postings, including new graduates and skilled workers.
LinkedIn hosts a wealth of talent. Their recruitment arm, LinkedIn Recruiter, can fast-track hiring based on user profiles so you can reach candidates who've already shown interest and skills in the careers you need filled.
Job Bank– the staple of job-seeker resources with wide-reaching access to job seekers across Canada. The job bank portal has been around for a long time, and it is a simple, straightforward connection to available jobs.
Monster is a huge resource for job seekers and a simple avenue for employers to post their positions. It is full of helpful information about the companies who post, so candidates can have a clear idea of what they're getting into when they apply to your company.
Remember that, as an employer, you still need the critical information we talked about before: clear qualifications, expectations and company culture so you can tailor them to fit into each platform. Local job boards find and repost jobs in their area as well, giving you even more exposure in your area.
If you haven't connected with an Employer Relations Specialist at Job Skills, NOW is the time to get that one-on-one support you can use to source the best candidates for your open positions.  Call Job Skills toll-free at 1-866-592-6278 to connect to one of JS's experts.
With more than 30 years of business experience, Job Skills staff are here to support your hiring needs and help you stay informed and connected to up-to-date resources, tools, financial incentives, and links to relevant business information