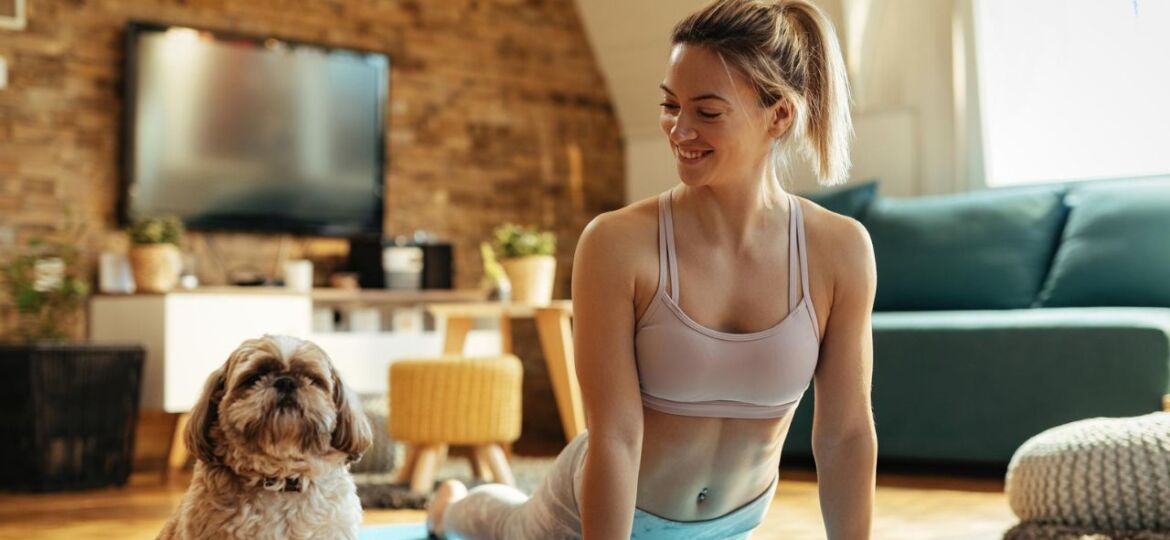 Job hunting can be a daunting task, especially when you factor in the emotional toll it can take on you. The constant stress, anxiety, and disappointment that come with searching for a job can leave you feeling drained and unmotivated. But what if I told you that practicing self-care can help you not only manage these feelings but also make the job search process a little easier? That's right! Incorporating self-care routines into your job search can work wonders in maintaining your mental health and ultimately lead to a more successful outcome. So let's dive in and explore the ultimate guide to self-care during the job search process.
Prioritize Physical Health
Taking care of your body during the job search is just as important as taking care of your mind. Eating healthy, getting enough sleep, and staying active should be at the top of your self-care priority list. Not only does exercise release endorphins that can help boost your mood, but it can also have long-term health benefits. Similarly, eating a balanced diet can help provide your body with the energy it needs to manage stress and tackle the job search.
Mindfulness Practices
Practicing mindfulness can help you stay calm and focused during the job search process. Setting aside time to meditate or practice yoga can have a significant impact on your well-being, especially during stressful times. You can also try other mindfulness techniques, such as deep breathing, visualization, or journaling. These practices can help you clear your mind, reduce anxiety, and increase your ability to stay present.
Set Realistic Goals
Setting realistic goals can help alleviate stress and increase motivation during the job search. Often, job seekers set unrealistic expectations of themselves, leading to disappointment and self-doubt. Instead, break the job search process down into manageable steps, such as sending out five job applications a week, networking with one person per week, or researching one new company per day. These goals may sound simple, but achieving them can help you stay motivated and give you a greater sense of purpose.
Celebrate Small Victories
During the job search, it's essential to recognize and celebrate the small accomplishments you achieve. For instance, receiving an invitation to an interview, networking with a potential employer, or getting job search advice from a mentor. Celebrating these small victories can boost your morale, increase motivation, and help you stay optimistic.
Practice Self-Compassion
Finally, it's critical to practice self-compassion during the job search process. Job hunting can be a challenging experience, and it's easy to become self-critical or blame yourself for rejections. Instead, practice self-compassion by treating yourself with kindness and understanding. Remember that setbacks and rejections are a natural part of the job search process, and they don't define you as a person.
Incorporating self-care into your job search process can have a positive impact on your mental and physical well-being. Prioritizing physical health, practicing mindfulness, setting realistic goals, celebrating small victories, and practicing self-compassion will help you manage stress, maintain motivation, and increase your chances of success. When you take the time to care for yourself during the job search process, you're creating a solid foundation that will help you navigate any challenges that come your way. So, let's focus on self-care and take the first step towards a successful job hunt!

ABOUT JOB SKILLS
For 35 plus years, Job Skills has been delivering solutions to job seekers and moving people into sustainable, meaningful employment. Throughout their long history, Job Skills has recognized that not every job seeker is the same. There is no one size fits all employment program. That's why the Job Skills vision is building an inclusive society where all people are ensured equitable opportunities to fulfill their career aspirations and participate fully in the community.
Job Skills' employment specialists are there to answer any of your employment questions. Job Skills' staff offer solutions to all job seekers, including youth, newcomers, mature workers, persons with disabilities, and entrepreneurs. Job Skills' knowledgeable team can help you make educated decisions, set goals, and create a strategy to help you become happier in your career. Job Skills works with local employers creating employment opportunities for Job Skills' clients.
Thanks to government funding, Job Skills' programs and services are free to all users. Job Skills have locations across Keswick, Stouffville, Markham, Brampton, and Mississauga. Job Skills also offers virtual services for community members unable to attend one of our offices for in-person activities.
Find your employment solution today. Visit www.jobskills.org