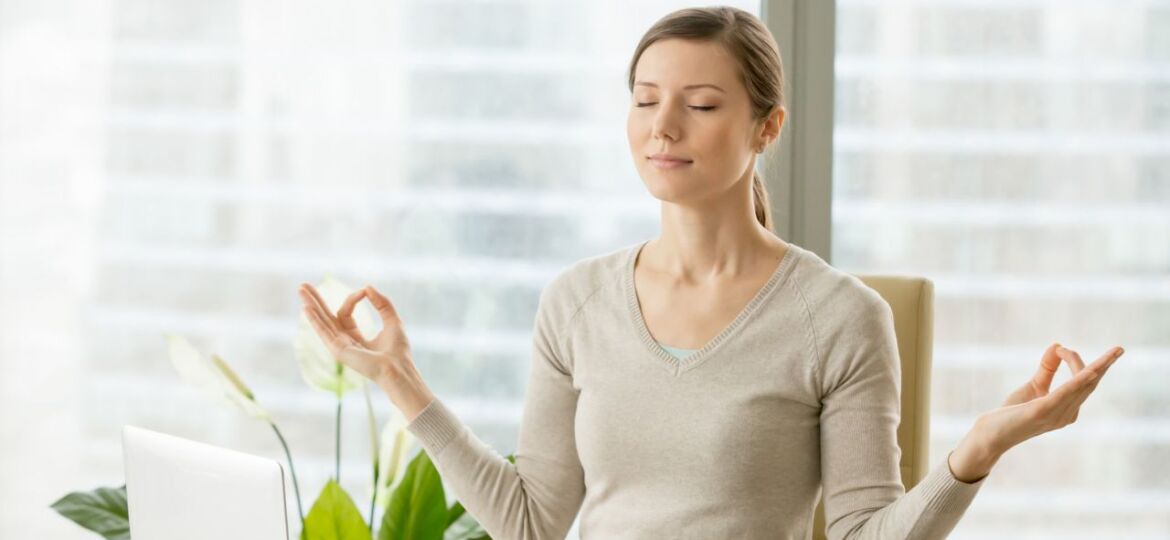 The job market has become increasingly competitive, and hunting for a job can be a stressful and anxiety-inducing experience. It's hard not to take the rejection of an application or an unsuccessful interview personally. Job searches can take a toll on a person's emotional and mental well-being. As a result, managing job search-related stress and anxiety has become a crucial part of maintaining one's mental health during these trying times. In this blog post, we will discuss some effective strategies to manage job search-related stress and anxiety.
Establish a structured routine: Creating a structured routine for your job search can be an effective way to control stress and anxiety. Designating specific times for job hunting, networking, skill-building, and relaxation helps you avoid spending the entire day job hunting. Start by outlining a daily or weekly schedule and break down the various activities involved. This approach creates a sense of control and helps prevent feeling overwhelmed by maintaining a structured routine. It's important to set realistic goals for your job search, such as applying to a certain number of jobs per week, to stay motivated in your search, rather than worrying solely about landing a job.
Practice self-care and mindfulness: Regular physical exercise, a balanced diet, adequate sleep, and relaxation exercises can help manage stress and boost your mental well-being. Self-care doesn't only need to be about blocking out a couple of hours for a morning hike. Consider small activities that can be done each day, such as short walks, stretches, or meditation. Mindfulness techniques like meditation or deep breathing can help you stay focused, calm, and develop a clearer insights perspective on your situation. Don't hesitate to seek support from friends, family, mentors, or professional counselors. They provide encouragement, advice, and an ear that can aid in alleviating feelings of stress and anxiety.
Take breaks when needed: It's okay to take breaks when needed and avoiding burnout is essential. When you feel stressed, take a few minutes to breathe deeply, take a quick walk, or listen to your favorite song. Remember that you can't control everything when it comes to finding a job, but you can control how you react to your situation. Take care of yourself, stay positive, and don't beat yourself up for any shortcomings. Focusing your mind on hobbies, interests, and social activities outside of the job search can help you channel positivity and ease your tired mind.
Maintaining good mental well-being during a job search is central to the overall well-being of an individual. Job-hunting-related stress and anxiety can become a time-consuming process that is emotionally draining and detrimental to mental health. Remember, it's okay to take breaks when needed, and it's perfectly normal to feel anxious during a job search. It's every bit essential to prioritize self-care in the form of exercise, relaxation, and mindfulness techniques. By practicing the above strategies, you will be better equipped to manage your stress levels effectively and maintain a positive mindset throughout your job search journey. Here's to finding your dream job!
EMPOWERING YOUR JOB SEARCH WITH TOOLS AND SOLUTIONS FOR SUCCESS
Job Skills Delivers Employment Solutions for Every Job Seeker. Job searching can be a daunting task to undertake on your own, especially when faced with the challenges of competition, limited opportunities, and unclear job descriptions. Job Skills' customized employment solutions are available to every job seeker, including youth, newcomers, persons with disabilities, women, and anybody else who may be searching for a job.
The Job Search Workshop (JSW) program—the first step to employment in Canada—has been specifically designed to assist new and recent immigrants to Canada in their job search. It offers pre-employment training and assists internationally trained individuals with the initial stages of their job search. The two strategic workshop models will equip participants with the knowledge and skills to better understand the strategies, business perspectives, and next steps of the job search process through individualized job search coaching, practice sessions, and professional networking events.
The program is delivered by specialists who understand the job search needs of people new to Canada; provides thorough needs assessments by trained assessors; creates personalized action plans and one-on-one coaching opportunities and offers referrals to other programs, services, and job postings.
Access our e-learning platform to gain the knowledge to succeed in your job search.

ABOUT JOB SKILLS
For 35 plus years, Job Skills has been delivering solutions to job seekers and moving people into sustainable, meaningful employment. Throughout their long history, Job Skills has recognized that not every job seeker is the same. There is no one size fits all employment program. That's why the Job Skills vision is building an inclusive society where all people are ensured equitable opportunities to fulfill their career aspirations and participate fully in the community.
Job Skills' employment specialists are there to answer any of your employment questions. Job Skills' staff offer solutions to all job seekers, including youth, newcomers, mature workers, persons with disabilities, and entrepreneurs. Job Skills' knowledgeable team can help you make educated decisions, set goals, and create a strategy to help you become happier in your career. Job Skills works with local employers creating employment opportunities for Job Skills' clients.
Thanks to government funding, Job Skills' programs and services are free to all users. Job Skills have locations across Keswick, Stouffville, Markham, Brampton, and Mississauga. Job Skills also offers virtual services for community members unable to attend one of our offices for in-person activities.
Find your employment solution today. Visit www.jobskills.org