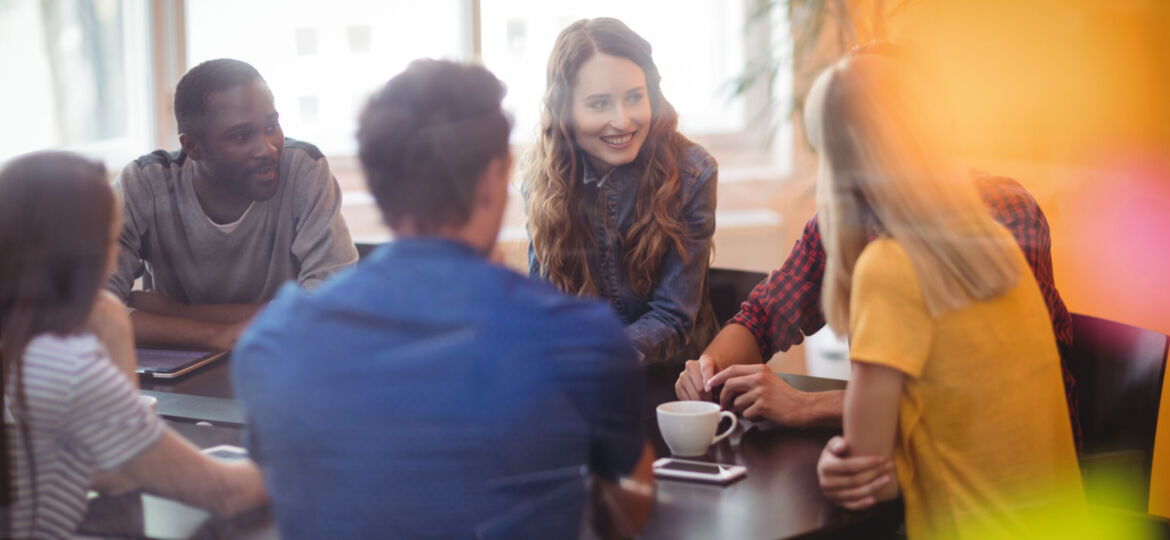 In today's competitive job market, finding the right job can be a difficult task. A strong resume and impressive cover letter are certainly important, but they aren't enough on their own. Networking is an essential part of any successful job search, and it means more than just attending job fairs and sending out resumes blindly. Building a solid network of relationships can help you stay connected in your industry, gain valuable advice and insights, and ultimately lead you to land your dream job. Let's take a look at some of the ways you can build a robust network that can help you achieve your career goals.
Utilize Networking Platforms
Platforms like LinkedIn are great tools to connect with people in your industry and expand your network. LinkedIn is specifically designed for professional connections. It allows you to keep in contact with former colleagues or classmates, as well as connect with new people. Ensure that your LinkedIn profile is updated and compelling. Moreover, don't hesitate to send personalized messages to people, join industry groups of interest and engage in relevant conversations.
Identify Your Networking Style
Introverts and extroverts approach networking differently, so identifying your networking style will help you customize your approach. Introverted individuals tend to prefer one-on-one conversations or smaller groups of people, which can help them engage in deeper, more meaningful discussions. On the other hand, extroverted individuals can thrive in larger group settings. Regardless of your tendencies, it's important to be honest with yourself and find a networking style that suits you and makes you feel comfortable.
Understand the "Rules" of Professional Networking
Professional networking is not about making a hard sell. The focus should be on building relationships and making connections. When introducing yourself to someone, it's important to keep the conversation friendly and relaxed. Share a bit about yourself and your professional background, but be more interested in them. Ask open-ended questions, listen carefully and look for ways to build a connection.
Focus on the Relationship, Not the Resume
Networking is about feeding the relationship, not just about getting a job. Make it a priority to follow up, keep up with what each individual is working on, and see how you can help each other. Offer to connect them with someone in your network, or ask them how you can be of assistance. This approach creates a mutual relationship and strengthens the bond.
Keep in Touch
Networking is not a one-time event. When an informational interview or coffee meeting is over, make sure you follow up and maintain the relationship. Sending a simple follow-up email or a note expressing what you liked about the conversation can make all the difference. Additionally, if your contact moves jobs or careers, expect that the relationship may continue to evolve and grow in new directions.
Networking is more than just a necessary evil of job hunting. It's a crucial way to establish and build relationships to further your career. Although it can take some time and effort to create a robust network, it is well worth it in the end. Knowing your networking style, understanding the "rules" of professional networking, and keeping your approach focused on relationships rather than the resume can help you make strides toward landing your dream job. Remember, networking is all about creating a strong relationship with mutual benefits. By keeping in touch with your network, you can build stronger, more meaningful connections that can have a lasting impact on your career.

ABOUT JOB SKILLS
For 35 plus years, Job Skills has been delivering solutions to job seekers and moving people into sustainable, meaningful employment. Throughout their long history, Job Skills has recognized that not every job seeker is the same. There is no one size fits all employment program. That's why the Job Skills vision is building an inclusive society where all people are ensured equitable opportunities to fulfill their career aspirations and participate fully in the community.
Job Skills' employment specialists are there to answer any of your employment questions. Job Skills' staff offer solutions to all job seekers, including youth, newcomers, mature workers, persons with disabilities, and entrepreneurs. Job Skills' knowledgeable team can help you make educated decisions, set goals, and create a strategy to help you become happier in your career. Job Skills works with local employers creating employment opportunities for Job Skills' clients.
Thanks to government funding, Job Skills' programs and services are free to all users. Job Skills have locations across Keswick, Stouffville, Markham, Brampton, and Mississauga. Job Skills also offers virtual services for community members unable to attend one of our offices for in-person activities.
Find your employment solution today. Visit www.jobskills.org