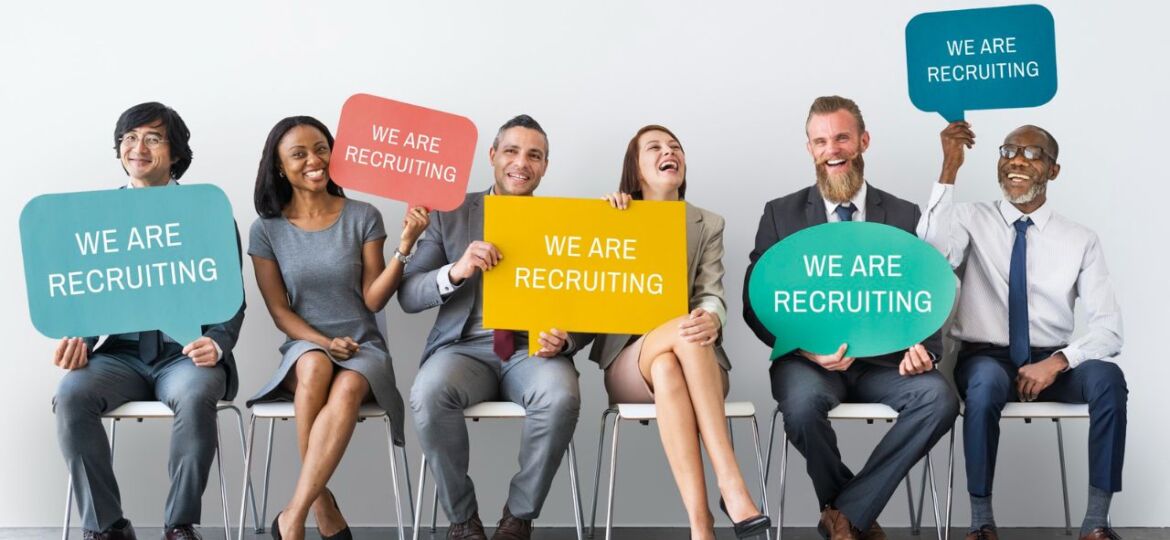 The recruitment process can be a confusing, intimidating, and daunting experience for job seekers. There are varying opinions and ideas about how best to approach and navigate the recruitment process. This post is intended to demystify the recruitment process by answering some of the most frequently asked questions and addressing common misconceptions.
Whether you're a job seeker just beginning your job search, or someone who's been at it for some time, this post will provide you with a comprehensive guide to the recruitment process. From submitting your application to accepting a job offer, we'll provide you with answers to some of the most common recruitment questions.
What is the recruitment process?
The recruitment process is a series of steps that employers take to identify, attract, and hire a suitable candidate for a job opening. The process can vary depending on the company and the nature of the job, but typically involves the following steps:
Job Posting: Employers post job openings on various job boards, social media platforms, and company websites
Application Submission: Candidates submit their resumes/C.Vs and cover letters in response to job postings.
Screening: The employer screens the applications to identify the most qualified candidates.
Interviewing: The employer invites the shortlisted candidates for an interview, which can be conducted in person, over the phone, or via video conferencing.
Selection: The employer selects the best candidate(s) and offers them the job.
How long does the recruitment process take?
The duration of the recruitment process can vary depending on the company and the nature of the job. Typically, the recruitment process can take anywhere from two weeks to three months or longer. The length of the process can be affected by various factors, such as the volume of applications received, scheduling availability, and the number of interviews conducted.
What can I do to increase my chances of being selected?
To increase your chances of being selected for a job, you need to make sure that you're a good fit for the role. Here are some things you can do to demonstrate your suitability for the job:
Customize your resume and cover letter to the job requirements.
Highlight your relevant skills, experience, and achievements.
Research the company and the job to show that you have an understanding of what they do and what the job entails.
What happens after the interview?
After the interview, you should follow up with the employer to show your interest in the job and to thank them for the opportunity. You can send a thank-you email or letter, and ask for feedback on your interview performance. If you don't hear back from the employer, it's okay to follow up once or twice to inquire about the status of your application.
What should I do if I'm not selected?
If you're not selected for the job, it's important not to take it personally. The recruitment process can be competitive, and there may be many other qualified candidates who are also vying for the same job. Take the opportunity to ask for feedback on your application and interview performance, and use that feedback to improve your skills and job search strategy.
The recruitment process can be challenging, but it's important to remember that it's a two-way street. Employers are looking for the best candidate, and you're looking for the best job. By understanding the recruitment process and preparing yourself accordingly, you can increase your chances of landing the job you want. Remember to stay positive, be proactive, and keep improving your skills and job search strategy. Good luck!

ABOUT JOB SKILLS
For 35 plus years, Job Skills has been delivering solutions to job seekers and moving people into sustainable, meaningful employment. Throughout their long history, Job Skills has recognized that not every job seeker is the same. There is no one size fits all employment program. That's why the Job Skills vision is building an inclusive society where all people are ensured equitable opportunities to fulfill their career aspirations and participate fully in the community.
Job Skills' employment specialists are there to answer any of your employment questions. Job Skills' staff offer solutions to all job seekers, including youth, newcomers, mature workers, persons with disabilities, and entrepreneurs. Job Skills' knowledgeable team can help you make educated decisions, set goals, and create a strategy to help you become happier in your career. Job Skills works with local employers creating employment opportunities for Job Skills' clients.
Thanks to government funding, Job Skills' programs and services are free to all users. Job Skills have locations across Keswick, Stouffville, Markham, Brampton, and Mississauga. Job Skills also offers virtual services for community members unable to attend one of our offices for in-person activities.
Find your employment solution today. Visit www.jobskills.org